THRENODY IN VELVET LUXURY SIGNED CALENDAR 2024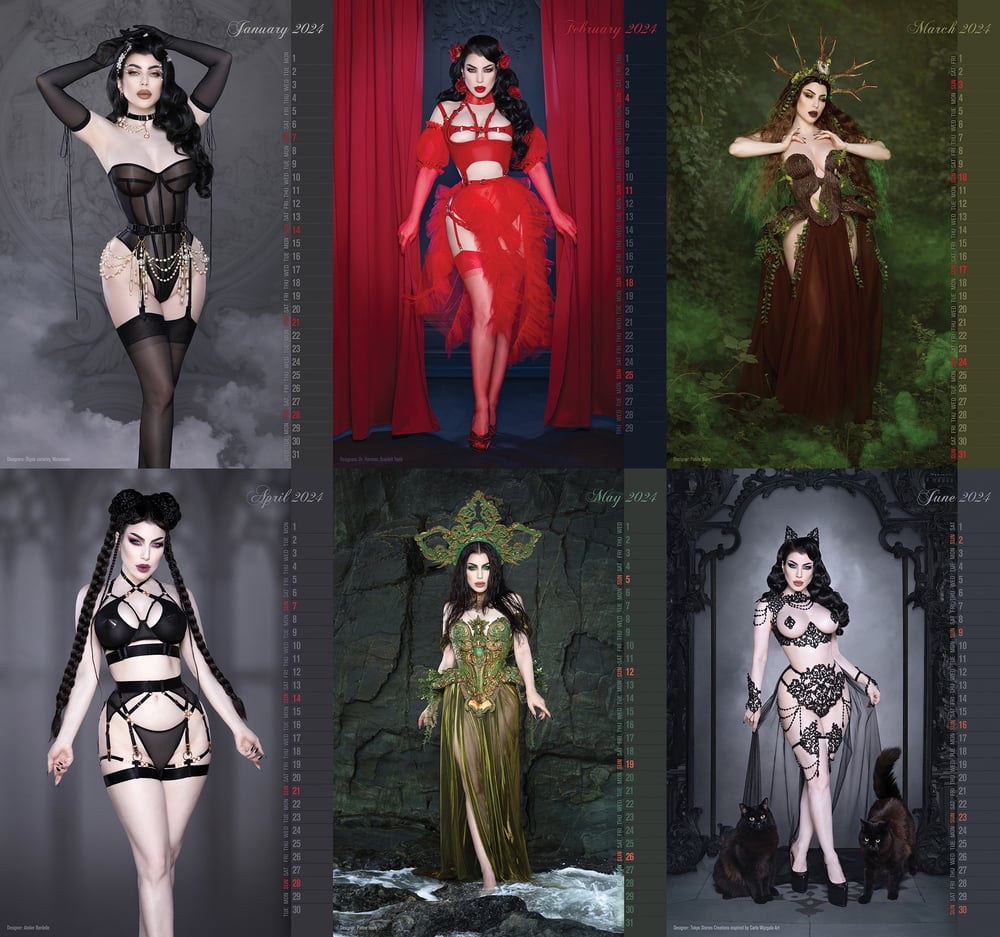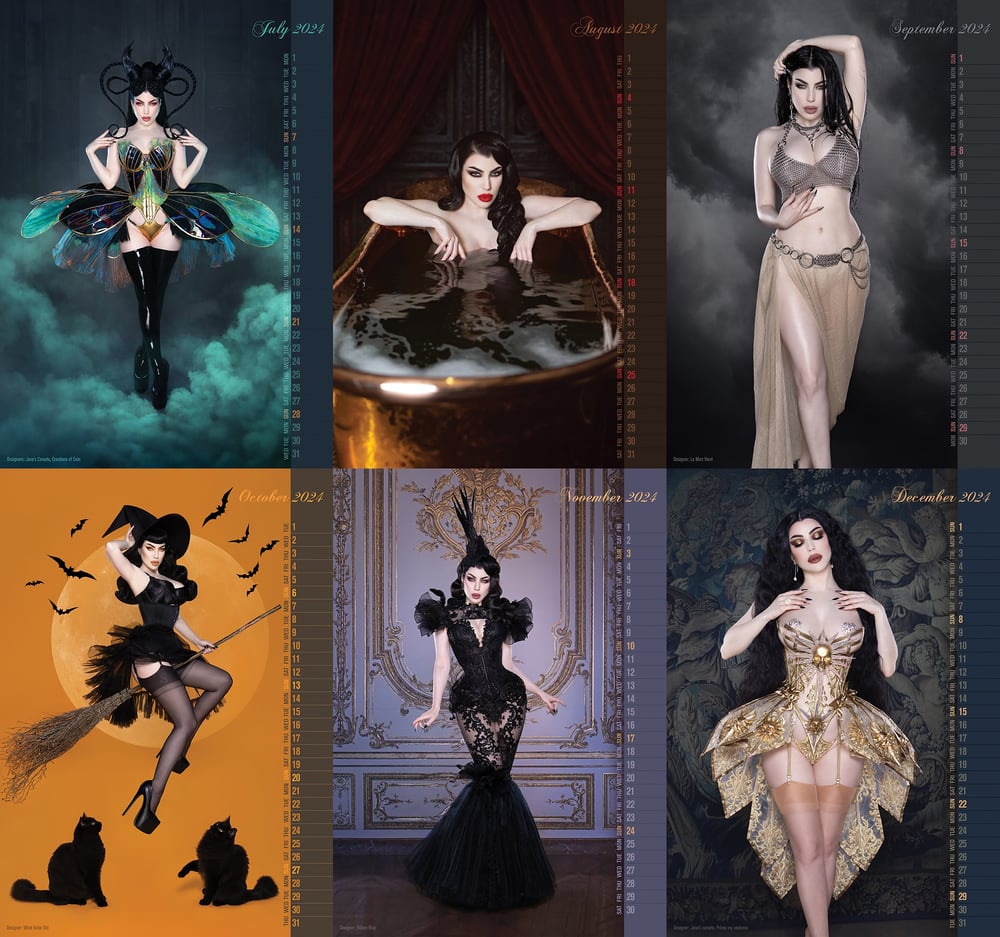 £34.99 /42.70$ /40.19€
Threnody in Velvet calendar is a celebration of Corsetry, Couture, Wearable art and Lingerie made by incredible designers from all over the world!
This 10th year edition includes Style Skelett (as featured in the beautiful cover) as well as Patine Noire, Jane's Corsets, Tokyo stories, Bibian Blue, What Katie Did, OlgaIV corsetry, Bordelle and others TBC!
Pre-orders will also be getting a special glossy card print as a thank you for helping me fund the print run!
This calendar contains 13 single-sided pages printed on 250gsm silk paper and a 350gsm silk card cover with soft touch laminate and stunning shiny foil lettering, a black wall-mounting hook and binding at the top to hold all the pages in place and a strong grey back board at the back keeps it from bending and helps protect it. The size of this Calendar is a large A3 (29.7 x 42.0cm).
Tracked shipping anywhere in the world with all board envelopes with a clear film sleeve and corrugated cardboard stiffener to protect from any possible misshap in transit. All months stay at the side of the images so when you are done with it, you can crop them and use the pictures as prints!
The print run of the calendar will be dependent on the preorder count! so if you really want one, place your order soon as only a limited number of non-preorders will be printed in addition. All copies will be signed by hand by yours truly as always!
There's 3 options on the drop down menu:
• Signed Calendar with international tracked shipping
• Signed Calendar with personalisation, birthday marker and birthday print (please remember to send your birthday date at checkout or the name and birthdate of the recipient if it's a present!)
• Signed Calendar with personalisation, birthday marker, birthday print and instax print limited to 35.
All Photography, Modeling, Styling, Concepts and digital art by me Threnody In Velvet​ / Iberian Black Arts